Baton Rouge Preschool Piano Lessons
Begin your musical journey with friends!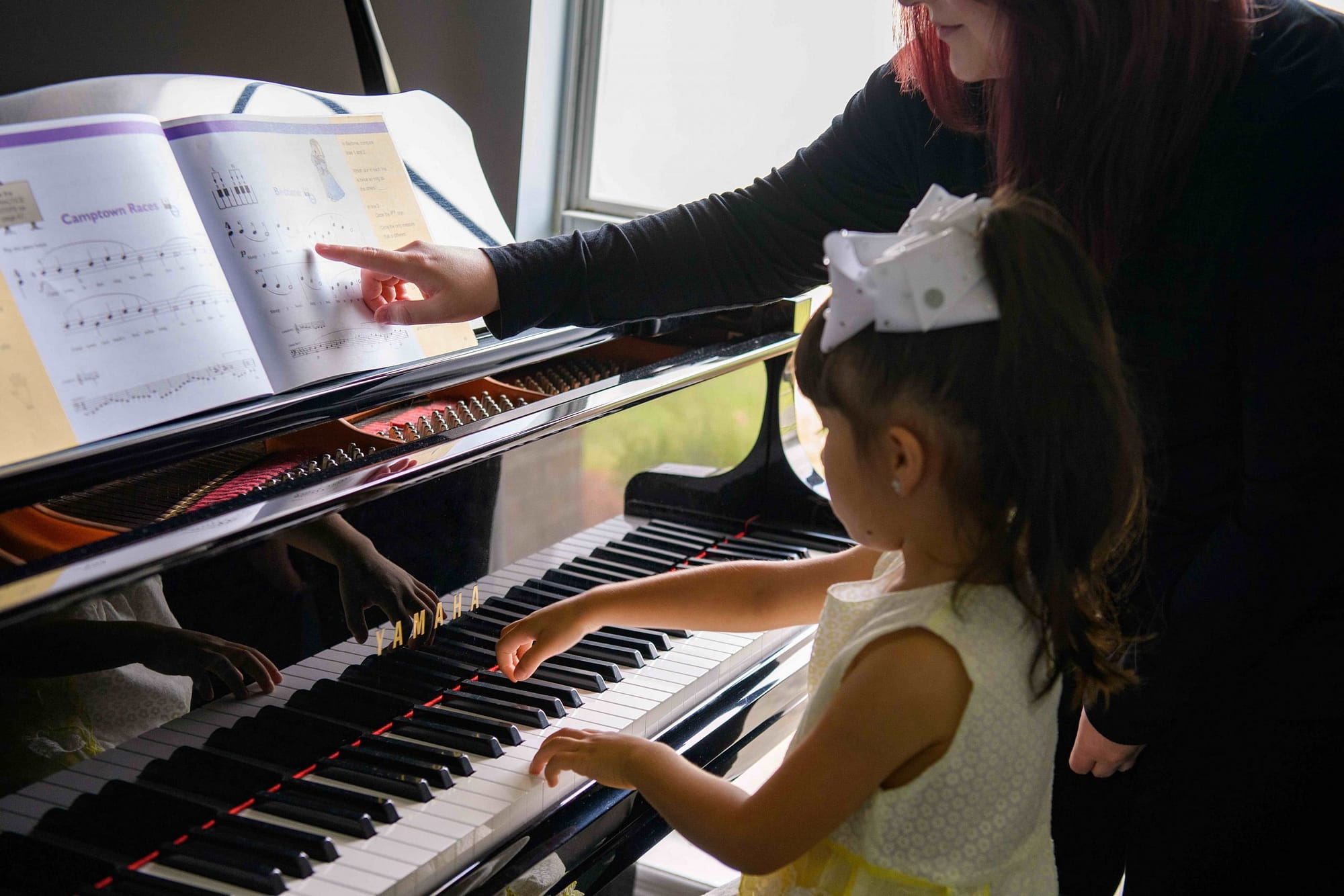 All Preschool Group Classes are 45 minutes long.
Looking for a small music class for your young child?  Would you like to introduce them to music and piano through a fun and positive experience?
Our preschool classes for students ages 3-5 are a perfect mix of general music and piano playing.
These small classes of 4 or 5 students are the perfect way to introduce your child to music. Students will learn about general music concepts and be introduced to playing the piano in a class size small enough to receive much individual attention from the teacher.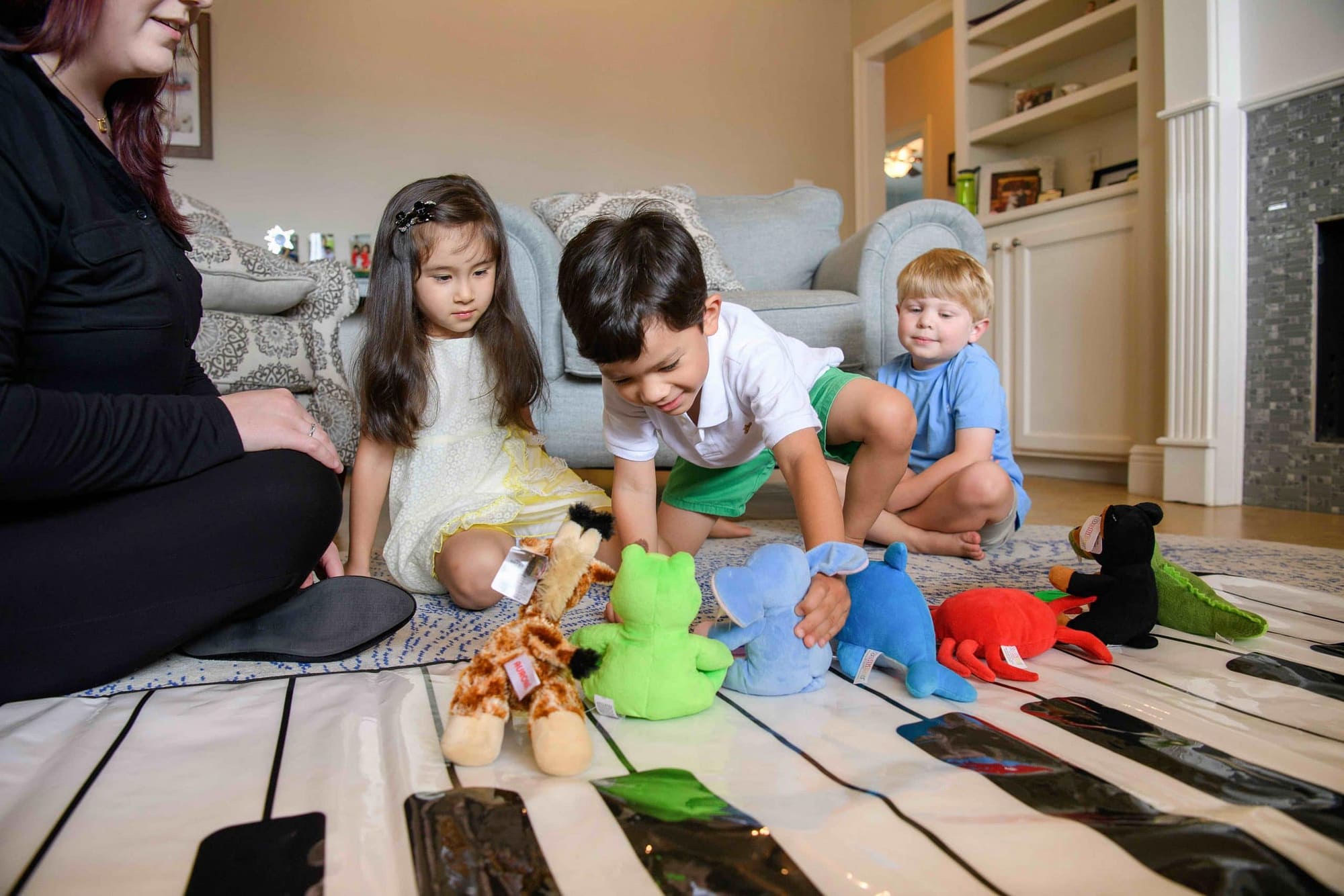 Our preschool classes meet once a week for 45 minutes.
In each class, your child will:
Receive one-on-one instruction at the piano
Sing solfege to strengthen pitch recognition
Imitate rhythm and pitch to learn musical pattern
Cultivate their imaginations through musical stories
Together with their piano friends, each student will receive a strong foundation for music making and get a head start for beginning private piano lessons in Kindergarten.
Preschool Piano Lessons in Baton Rouge
Studies have shown the many benefits of music in early childhood education:
Encourages creativity and self-expression
Refines discipline and patience
Introduces children to other cultures
Our Baton Rouge preschool piano teachers love working with young children. We know that students who begin music lessons at a young age grow into adults who love music.
We cannot wait to partner with you and your child as they start their musical journey!
Learning piano is an art. It requires a very strong connection between the student and teacher, which Yee Music Studio has exceeded. They have added a unique caring touch while providing exceptional lessons for my kids. My 4 year old has so much joy and inspiration to learn from Robin and Raymond Yee! I am so thankful that we were able to find them! Yee Music Studio is the best all around!
Read these articles for more information about the benefits your child will receive through music classes:
Support Math Readiness through Music
6 Benefits of Music Lessons
At what age should a child start taking piano lessons?
We recommend starting music classes at age 3, and private piano lessons in Kindergarten. However, there are always exceptions. Some 3-year-olds are ready to start private lessons and some 6-year-olds are not ready; it depends on the child.
At the preschool age, most students find it more fun to learn in a small group of friends.  However, if you are eager to have your child on an accelerated learning path for piano, we can discuss whether or not they are ready for private lessons.
At the Meet & Greet, we will tell you which type of lessons will best meet the needs of your child in order for them to be successful.
Do we need a piano or keyboard at home to start classes?
It is encouraged but it is not necessary to have a piano for the music classes. If you have a piano at home, your child will be able to show you what they are learning, but they will not be expected to have a piano, nor to consistently practice at home every day.
Are parents allowed to sit in during classes?
Unfortunately we are not able to allow parents to sit in during lessons. However, you are welcome to come in occasionally if you would like to check on your child's progress.
It is important to us that you feel involved in your child's learning and we will communicate with you often about your child's progress.
Have an older sibling who would like to learn piano? 
Check out our other lesson options.
Would your child learn better in a private lesson setting?
Check out our preschool private lesson offering here.
Yee Music Studio, LLC
10632 Hillglen Ave,
Baton Rouge, LA 70810
504-220-4770
robin@yeemusicstudio.com