Piano Lessons in Baton Rouge
Learn piano in a fun, engaging, and effective way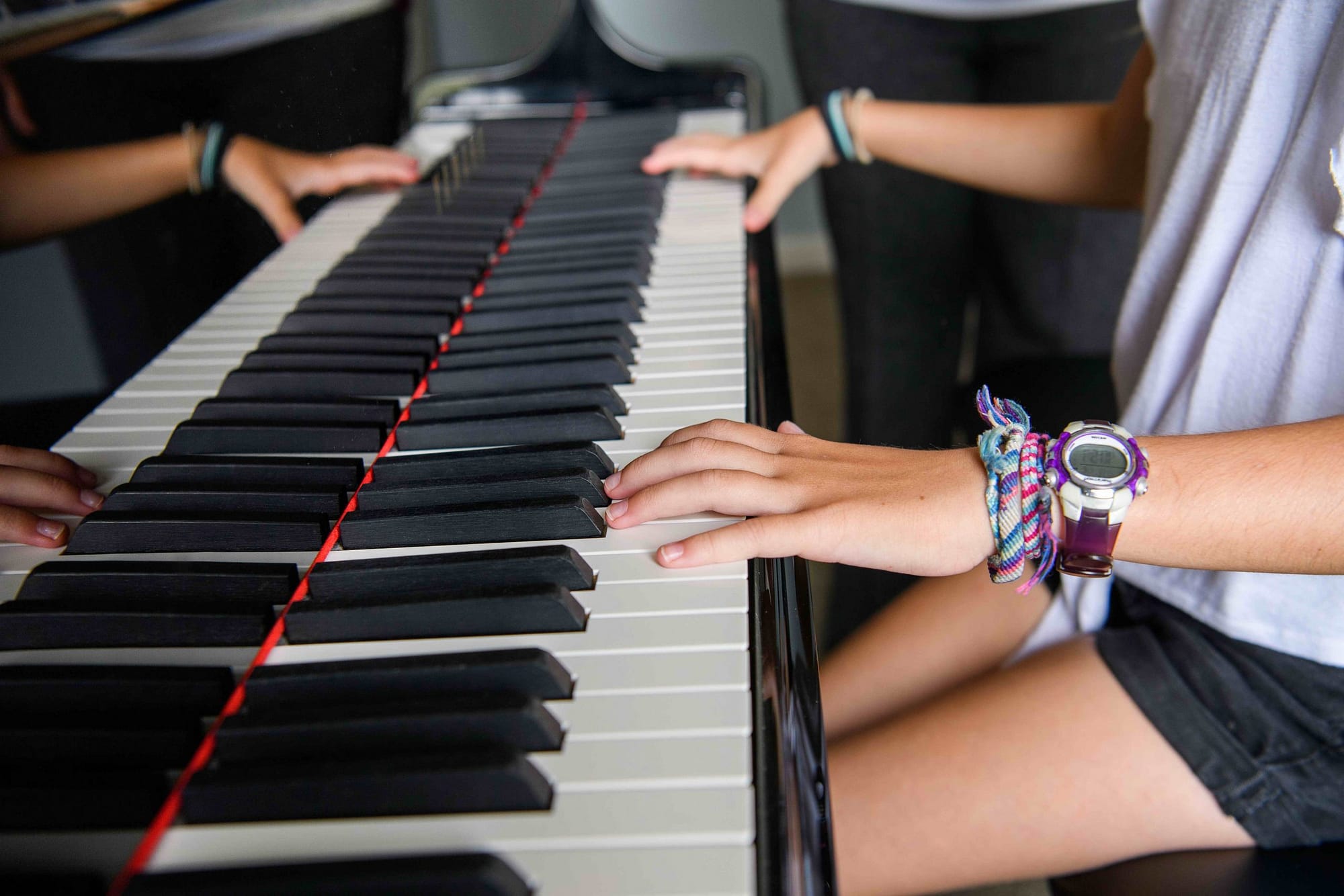 All Recreational Track lessons are 60 minutes long.
The lesson is divided into three different segments of 20 minutes:
1-on-1 Piano Lesson
This is the traditional piano lesson format. The student will learn to play piano with the teacher's guidance. In this segment, the teacher will focus on music reading skills, technique, and musicality.  The piano lessons in our Baton Rouge studio are taught in a fun, engaging way that make students look forward to their lessons each week.
Directed Listening
In this segment, the student will listen to music (with headphones and iPad provided at the studio). There will be questions to guide the student through the music and teach them how to listen analytically and critically.  
Music Theory
Theory is to music as grammar is to language. Grammar is necessary to understand the foundation of language; theory is necessary to understand the foundation of music. The student will work through different levels of theory worksheets, building on the playing and listening skills already mastered.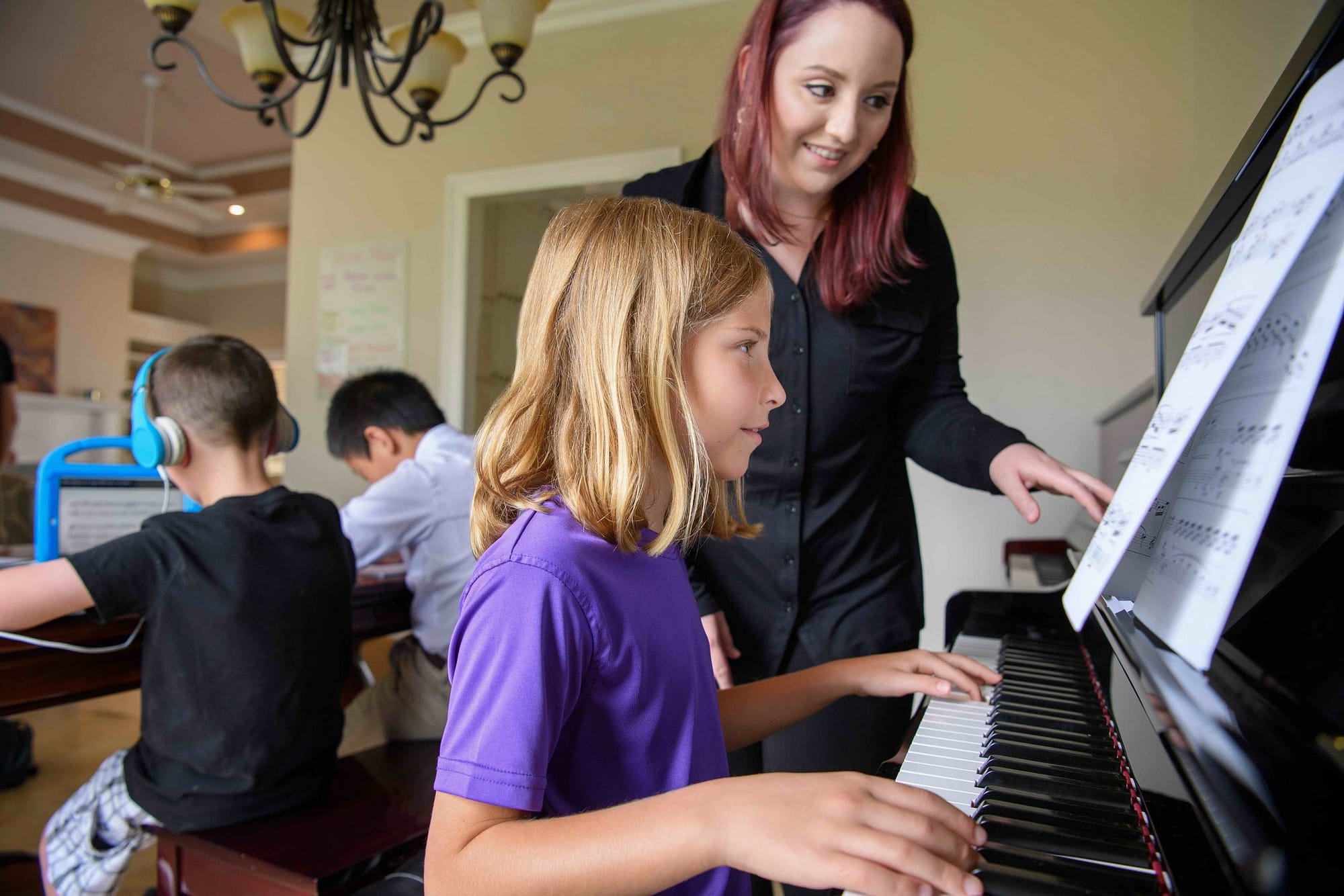 One-hour lessons divided into three different segments will give students a firm foundation in music. Once the basics are learned, students are encouraged to continue their growth in music. They will now have the skills to play music they love, music that inspires them, music that is fun!
Baton Rouge Piano Lessons
Learn a skill that lasts a lifetime
There are many benefits of learning piano:
Enhances fine motor skills and hand-eye coordination
Teaches time management skills
Teaches graceful acceptance of constructive criticism
Trains perseverance and discipline
At what age should a child start taking piano lessons?
We recommend starting piano lessons in Kindergarten. However, there are always exceptions. Some 3-year-olds are ready to start and some 6-year-olds are not ready; it depends on the child.
We offer a preschool music class for children ages 3-5. We also offer private preschool lessons of 15 minutes.
At the Meet & Greet, we will let you know if we think your child is ready to start lessons. We promise to be completely honest; we do not want you to waste money on lessons that will not be productive.
Do we need a piano or keyboard at home to start lessons?
Yes! A student cannot make progress without practicing at home. They must have an instrument on which to practice. 
We realize that pianos are very expensive. If you aren't ready to invest in a piano yet, you have other options. Please talk to us if you have any questions about a suitable instrument for your child.
Are parents allowed to sit in during lessons?
Unfortunately we are not able to allow parents to sit in during lessons. However, you are welcome to come in occasionally if you would like to check on your child's progress.
It is important to us that you feel involved in your child's learning and we will communicate with you often about your child's progress.
How long should my child practice each day?
We encourage students to practice 5 days a week for at least 15 minutes.
Student progress is directly tied to effective practicing at home. Learning to play piano is different than most other extra-curricular activities. It requires consistent practicing away from a teacher's instruction. Lesson time should be used to learn new things, not to practice a previous assignment. Home practice is where progress is made.
The more a student practices, the more successful they will be, and the more motivated they will be to continue to practice and learn new things.
How long will it take my child to learn to read music?
It usually takes about a year to be able to fluently read easy music with both hands playing simultaneously. If a student practices often, they may be able to read music much sooner.
The longer a student takes piano lessons, the more fluent they will become at reading music. Our goal is for students to be able to read music fluently enough to be able to play any type of music they would like to play.
Want to be more challenged? Looking to excel in piano?
Check out our Competitive Track!
Want to try a lesson or two before committing?
See our a-la-carte lesson pricing.
Yee Music Studio, LLC
10632 Hillglen Ave,
Baton Rouge, LA 70810
504-220-4770
robin@yeemusicstudio.com