Inspiring a Love of Music
We are a small team of highly trained piano teachers who love teaching and love music. From the very first lesson, we work with our students to teach them the language of music. We introduce music in a positive, exciting, challenging way that inspires students to want to know more. In a short time, students are expressing themselves through the music they are making.
We are passionate about giving all students a solid foundation so that they can use their knowledge to follow whatever musical path they choose.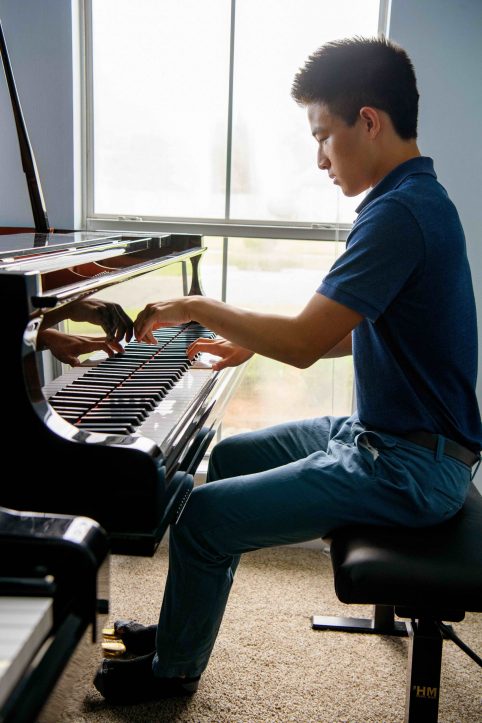 As a student of nearly ten years, Ms. Robin and Mr. Raymond Yee have genuinely been two of the best teachers I have ever had. Dedicated and extremely passionate about piano, they are always trying their best to help each of us succeed. By taking lessons with them, I have now learned that music is more than just the competitions and the awards. It is about how we can express an idea through a piece of music and enjoy the music we are playing.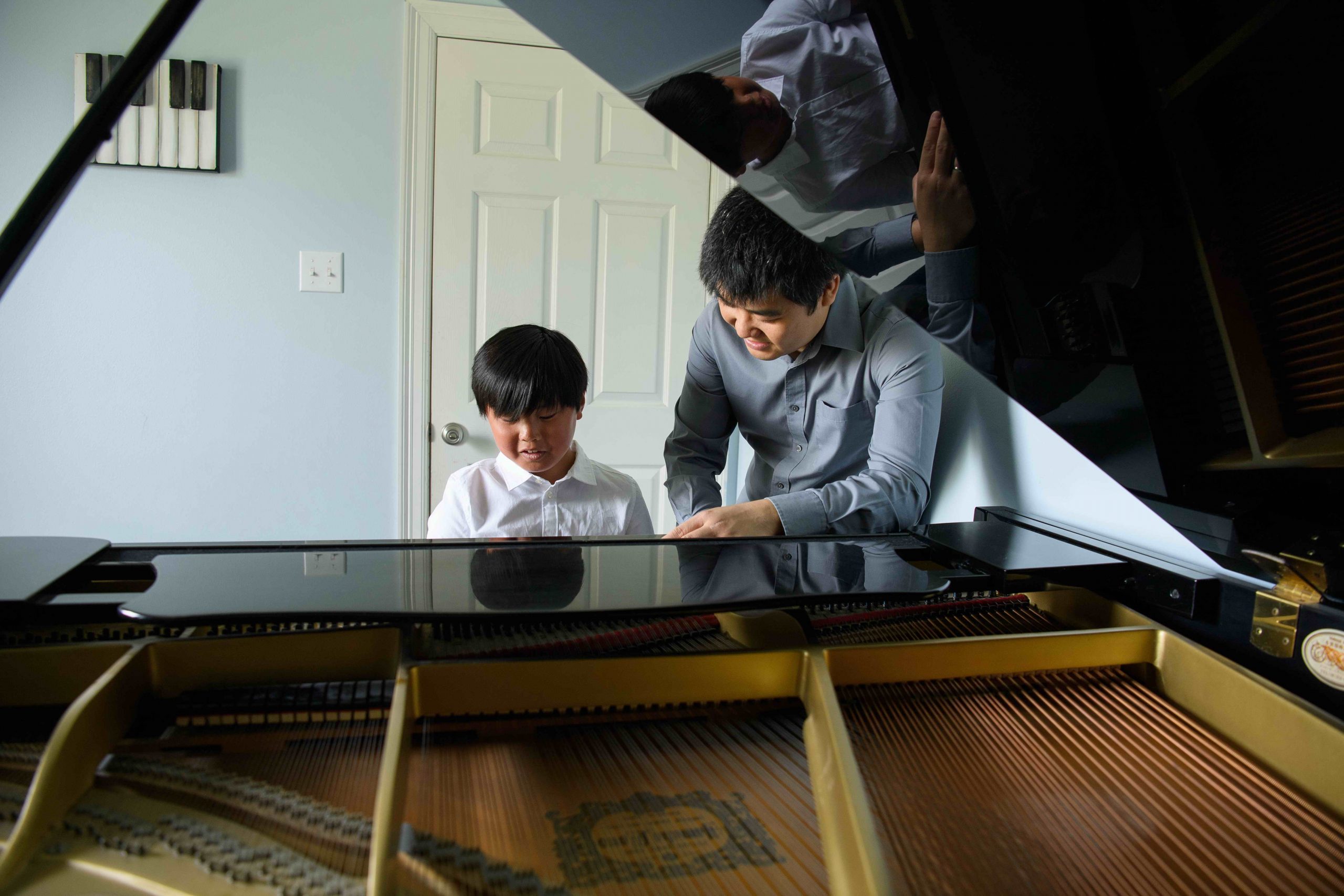 Students enjoy complete one-on-one time with a teacher. Each lesson is tailored to the student. Students can move through material as quickly as they are able.
In private lessons, we offer two different focuses or tracks: Competitive and Recreational.
Competitive Track offers an intensive training program in classical piano music for students who want to be challenged and who are committed to working hard to achieve excellence. As the student progresses, they are able to participate in local, state, national, and even international piano competitions. We provide private piano lessons that give students the foundation necessary to excel at every level, from the youngest beginner to the most advanced.
Recreational Track offers a more leisurely pace. Once students learn the basics, lessons are focused on music the student loves, such as pop songs, Disney, hymns. 
We offer a unique program of team teaching
Each student will have a team of excellent, highly trained piano teachers who are invested in their students' progress and success. The teachers, each with their unique personality and teaching style, work together to ensure the student receives the very best and most complete education possible.
We are passionate about excellent teaching and we actively pursue learning opportunities to better ourselves and hone our craft. Teaching piano is a combination of skill and art. We are constantly refining both to be able to offer our students the best education in the area.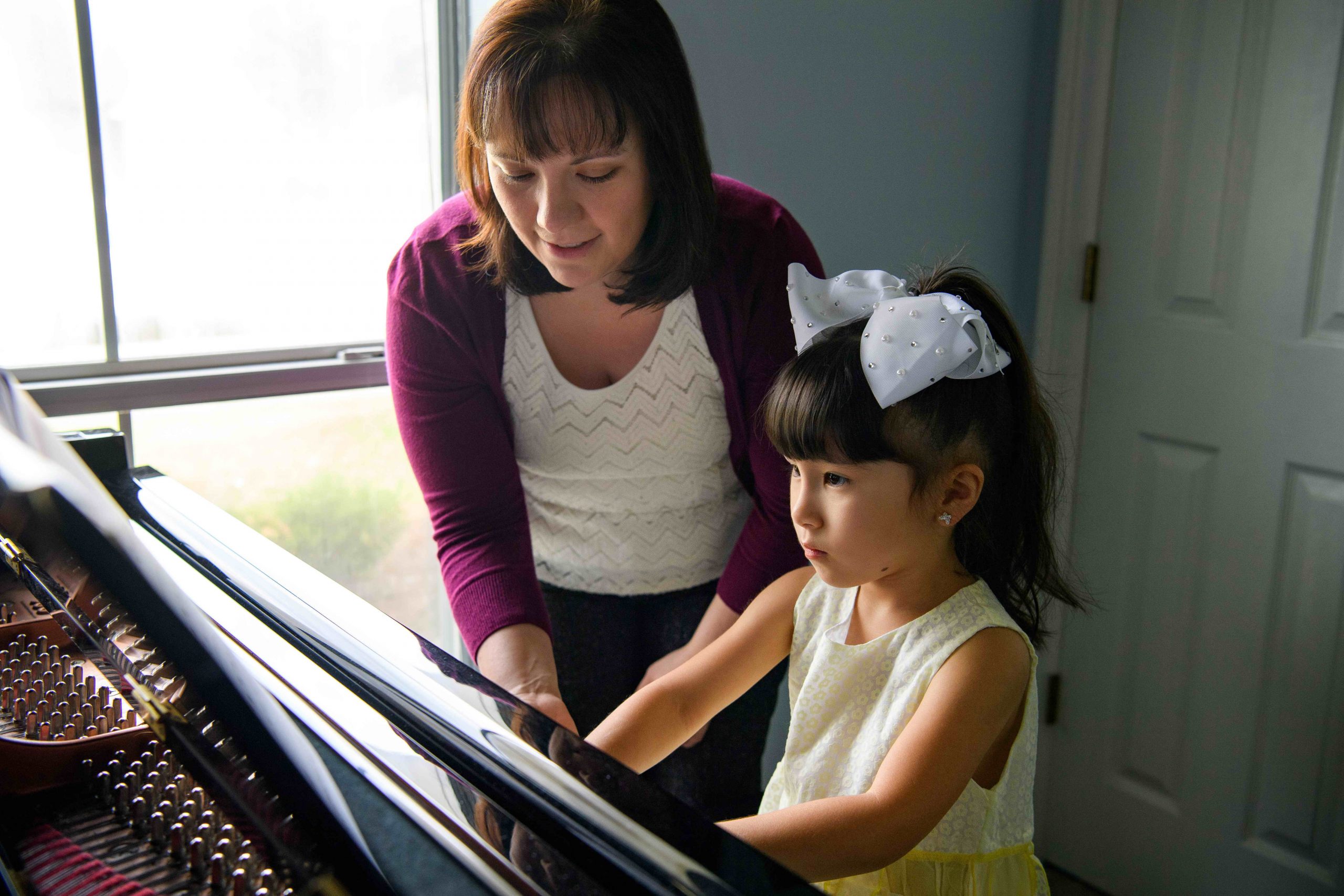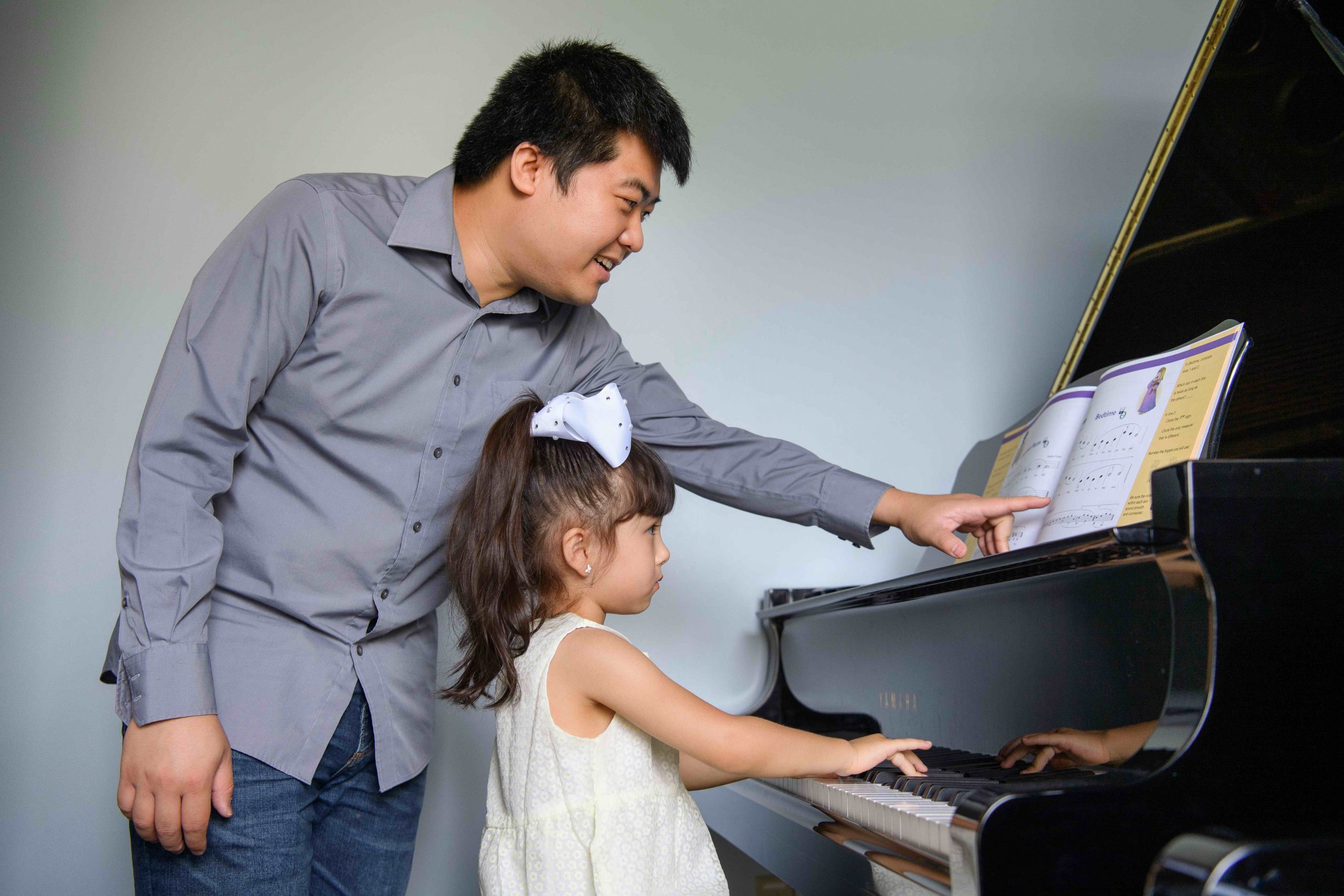 I really like the format of having several teachers in one studio. It has allowed each of my children to gain multiple perspectives on how to learn piano and music as well as helping them each connect in different ways with their teachers. Every child learns differently and having several great teachers that communicate with each other has really fostered and accelerated the improvement in my kids. I wouldn't choose another studio in Baton Rouge!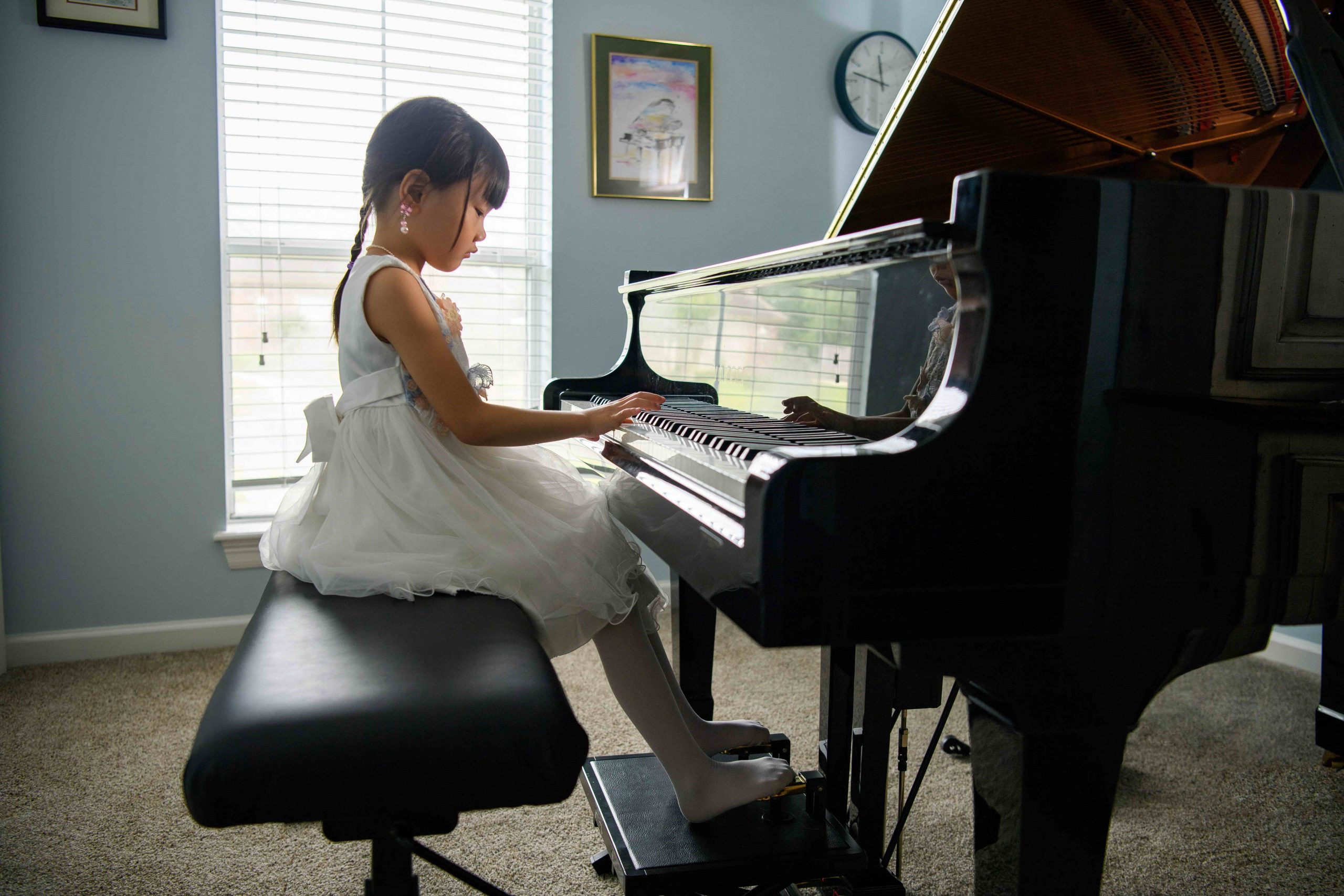 State-of-the-art Equipment
We believe it's important to provide our students with a learning experience that includes interaction with high-quality instruments and equipment in order for them to learn the refined movements necessary for advanced techniques.
Collectively, our studio has three Yamaha grand pianos and two upright pianos. We also have two hydraulic adjustable benches and two artist benches that allow students to have the correct posture while playing.
Students who are too small to reach the floor will use an adjustable pedal extender in order to keep correct posture and be able to play pieces that require the pedals.
Having access to the right tools can make all the difference in the piano learning experience.
Small, close-knit piano studio
Learning a musical instrument like piano is a very personal experience. Each student is unique and needs a teacher who understands their learning style, as well as a curriculum tailored to their individual needs.
We are not a big school; we are a small studio of teachers who contribute to every student's musical growth in a team-teaching effort. Students benefit from having piano lessons with multiple teachers who are working toward the same goal.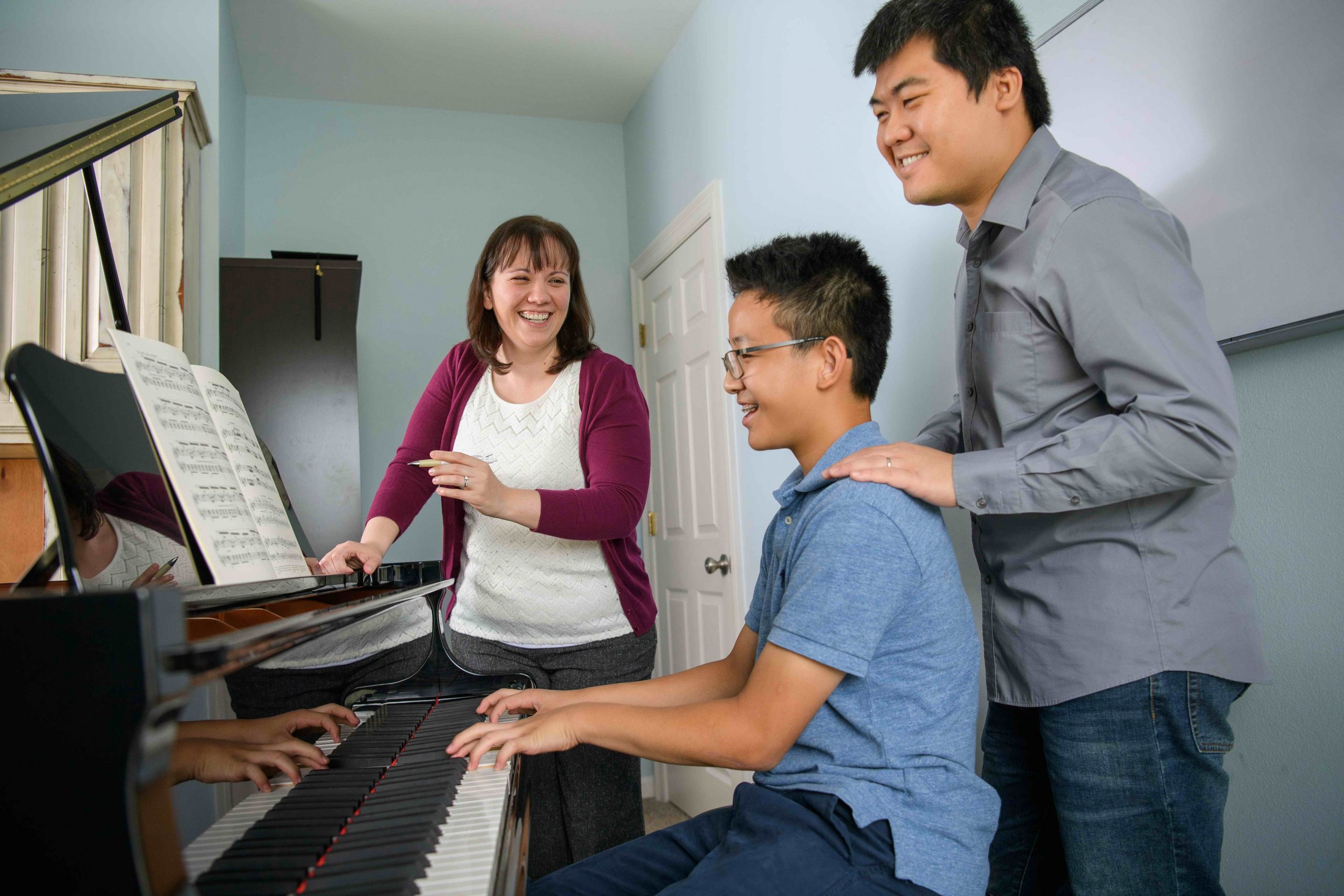 In our music studio, we foster a love of music as well as a sense of community. Small group classes, performance classes, studio recitals, duet, and ensemble playing – all of these opportunities encourage students to enjoy the music they make along with their piano friends.
Our students are like family to us. We form a small, close-knit community of children and parents who are dedicated to learning. We would love to have you join our musical family!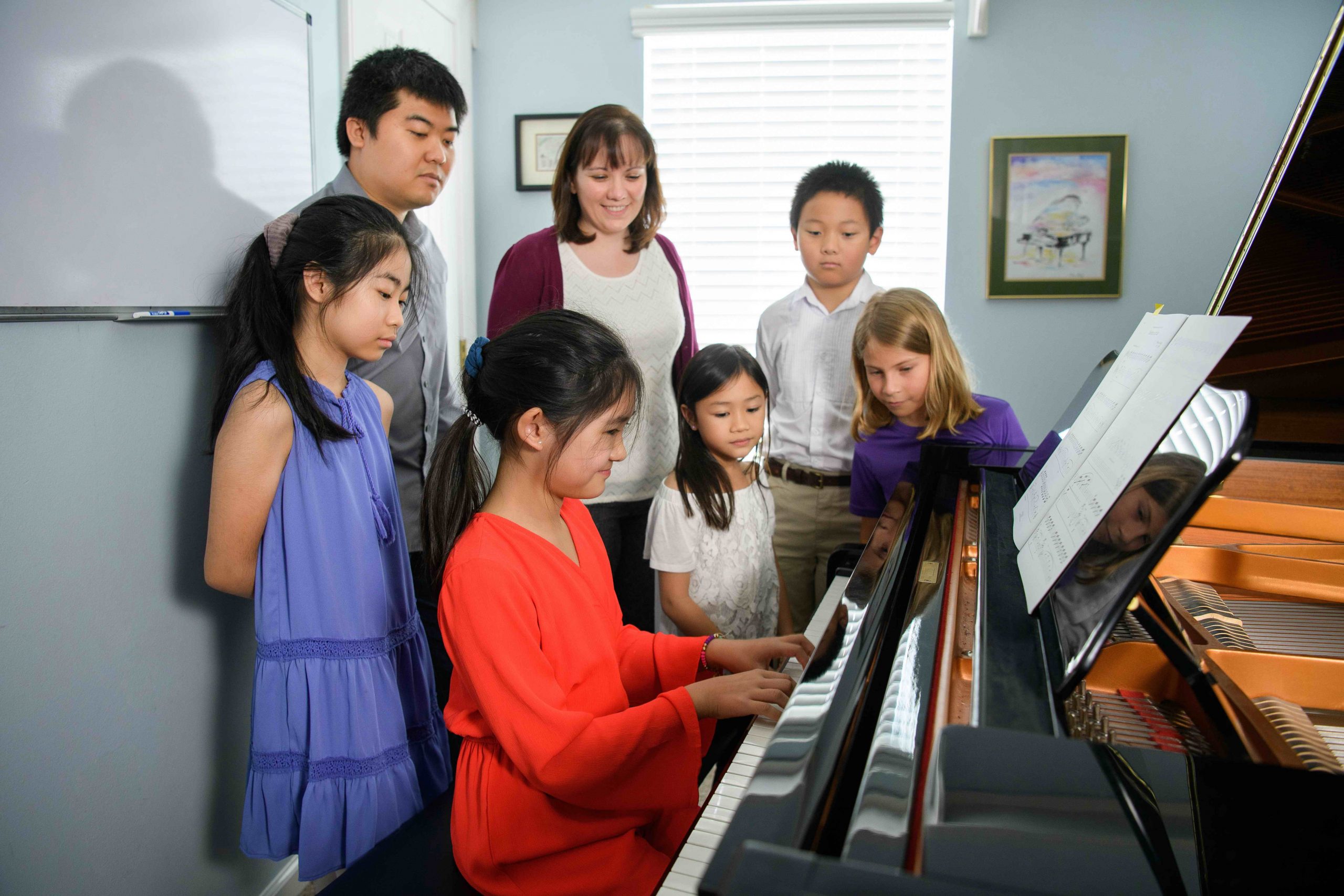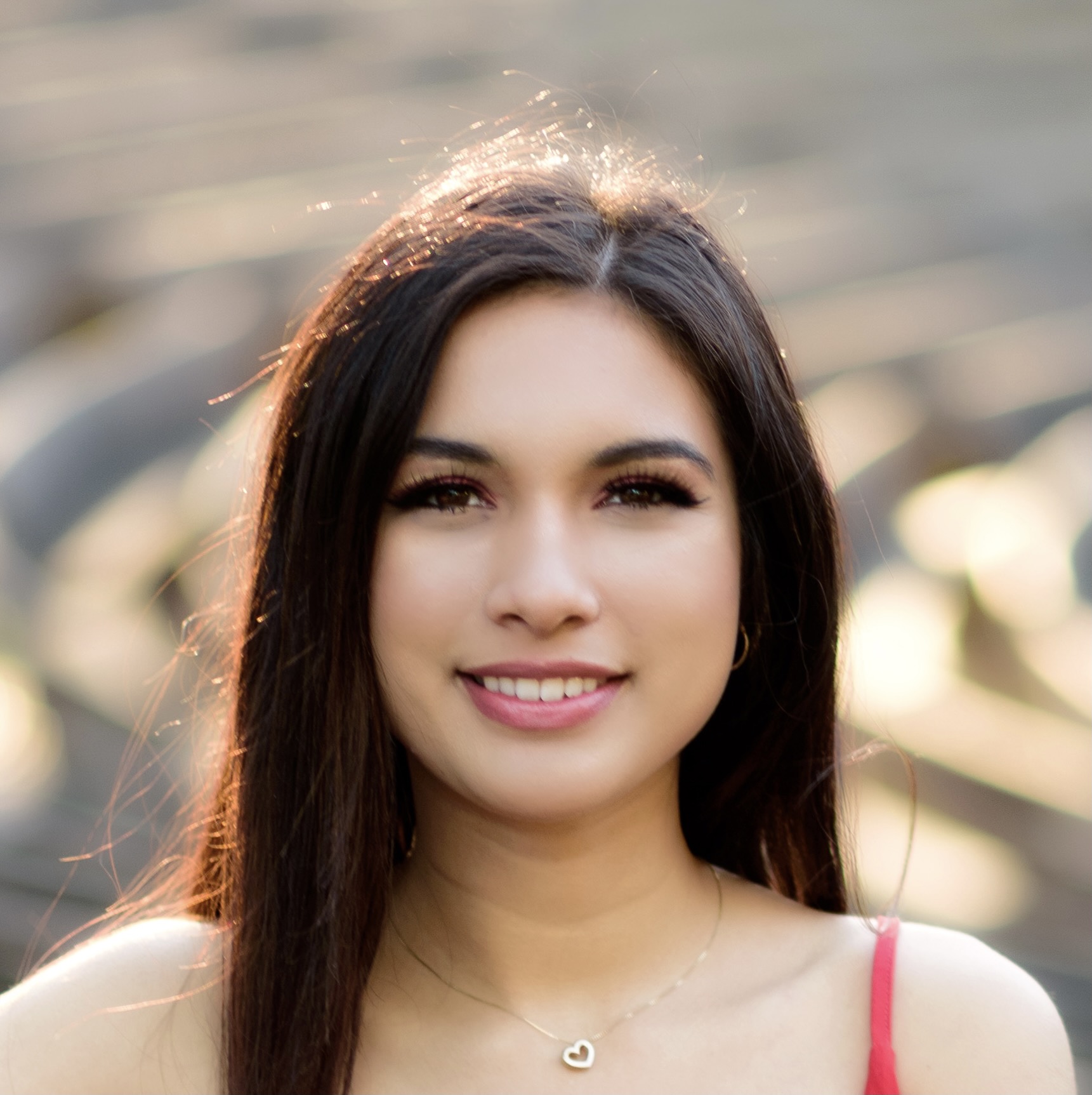 Taylisse Boissonneault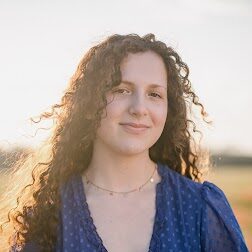 Anna Brennan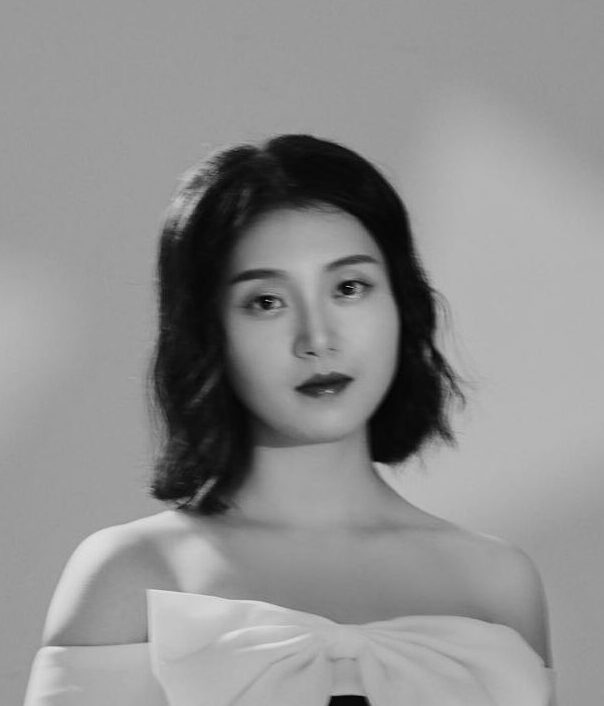 Qinan Cai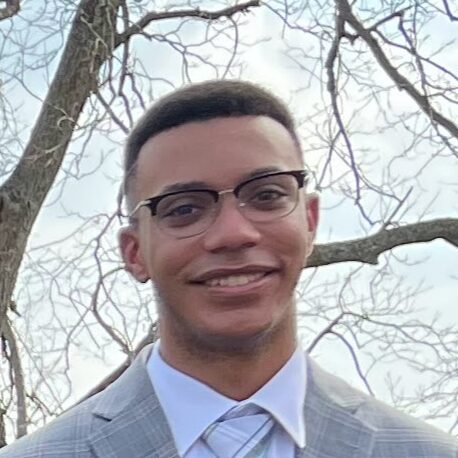 Austin Gatlin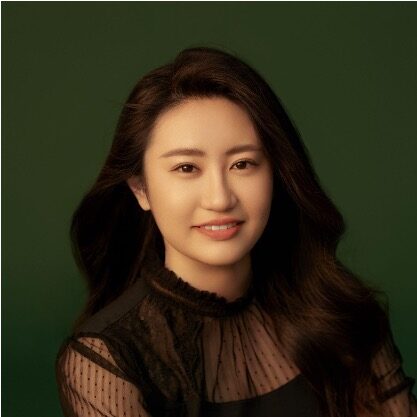 Sijing Guo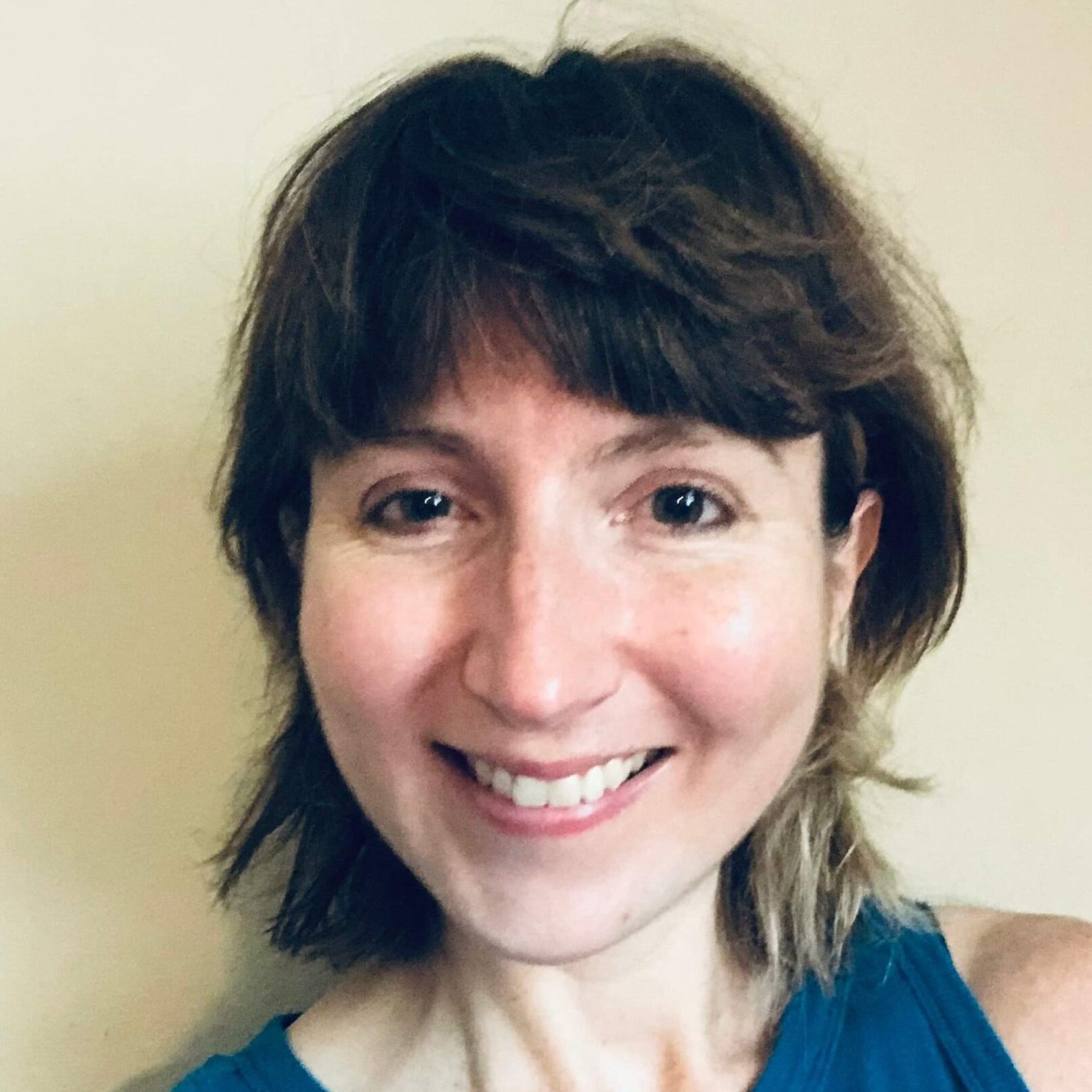 Ericka Kudry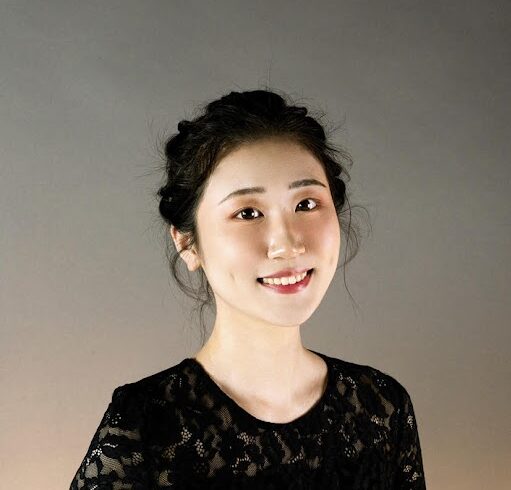 Jinnan Liu, NCTM
Excellent and professional teachers who let students learn at their own pace and explore their own interest. My children have been taking classes for the past six years and have accumulated dozens of trophies! 
Training the Complete Musician

Analytical Skills
Learn to analyze music in order to facilitate accurate learning and faster memorizing.

Technique
 Learn to correctly use the body to produce a variety of tone.

Ear Training
Learn to recognize pitch and to listen critically and analytically.

Performance Skills
Learn to perform confidently and convincingly.

Memorization
Learn different memorization techniques to have a better understanding of the music for a secure performance.

Practice Skills
Learn to practice efficiently, creatively, intelligently, correctly.

Musicality
 Learn to connect with the music and produce beautiful sounds.

Music Theory & History
Learn the foundation of music.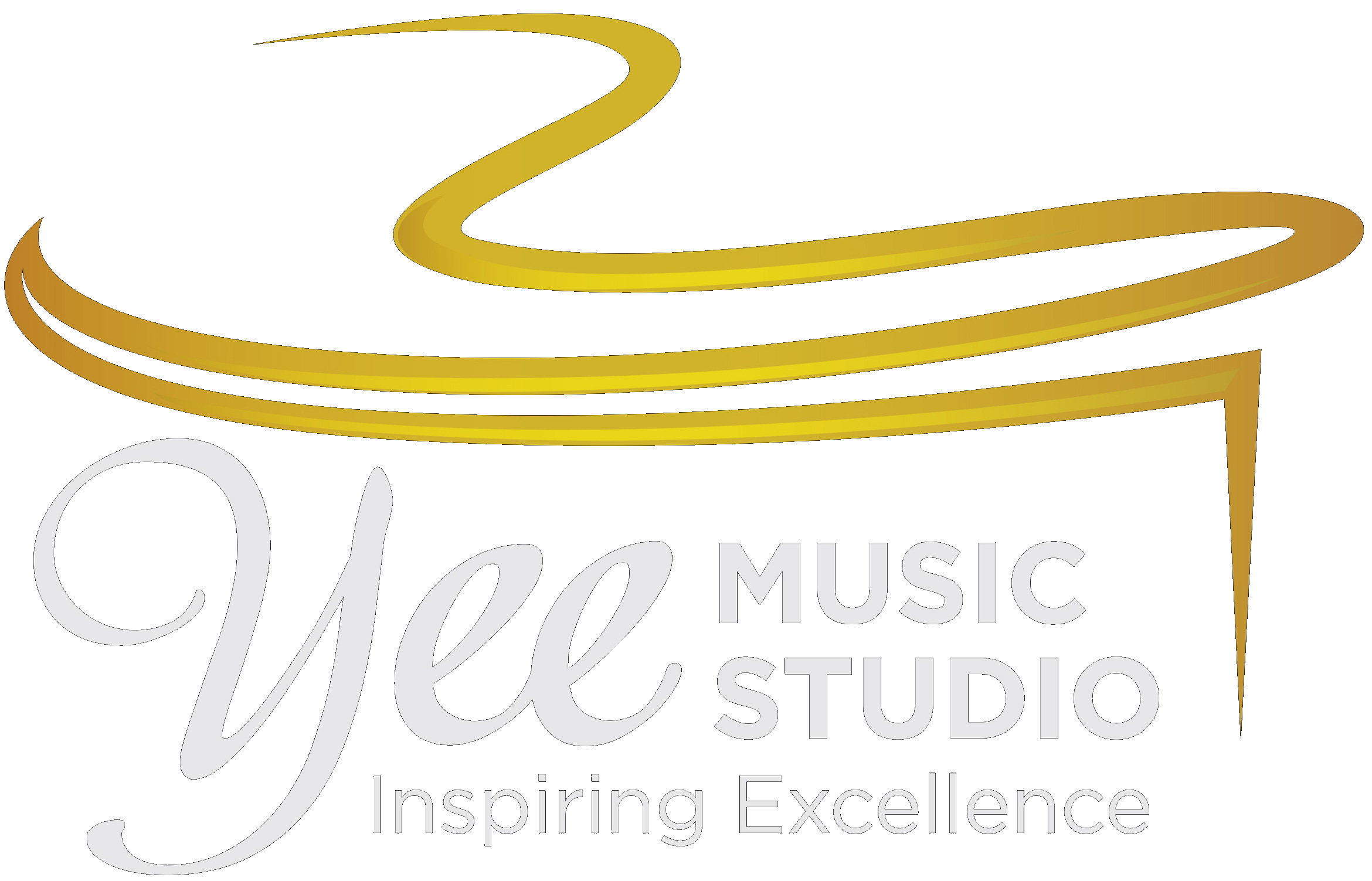 Yee Music Studio, LLC
10632 Hillglen Ave,
Baton Rouge, LA 70810
504-220-4770
robin@yeemusicstudio.com